A very special THANK YOU to everyone who made our Empty Bowl event a success!
Read the WTOC article
Read the Savannah Morning News article
Read the Fox 8 Media article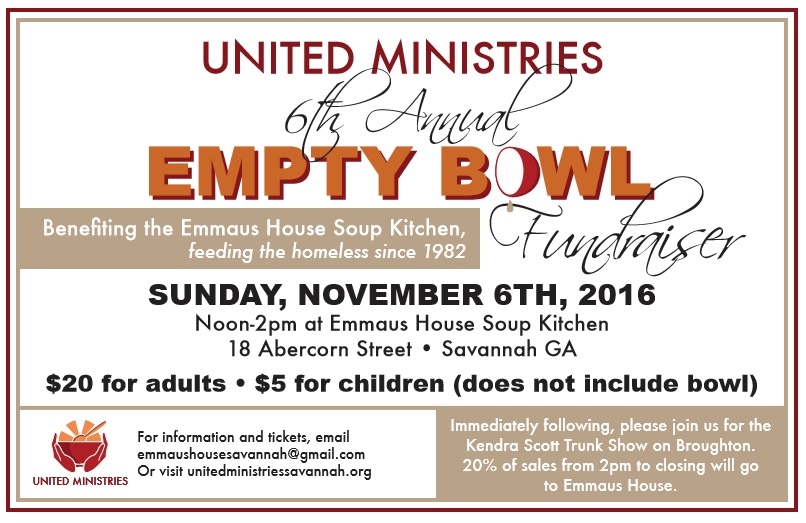 Recognizing 34 years of serving the homeless and hungry people of Savannah, GA, we will have soup, salad, drinks and desserts. Empty handmade and hand painted bowls will be available for you to fill and take home, reminding you of the many people who will wake up with their own empty stomachs and empty bowls every morning and have nothing to fill it with.
For tickets or information:
 A very special THANK YOU to our 2016 Event sponsors:
South Coast Medical Group
Neurological Institute
DIRTT
Brooks Construction Group
The Wade Law Firm
Chatham Orthopaedic Associates
Coastal Window and Sash
Seacrest Partners
Savannah Vascular Institute
Buy Rite Beauty Salon
Sam Peters
Andrew Wade MD
Steven and Carter Eagle